PagerDuty
PagerDuty is an incident management service that allows for visibility, collaboration and resolution around technical incidents. Ghost Inspector can trigger PagerDuty incidents when tests fail, which in turn, can initiate additional notifications such SMS messages and phone calls. To enable PagerDuty integration for your organization, go to your settings page and click on "Integrations". You'll see the PagerDuty logo under available services.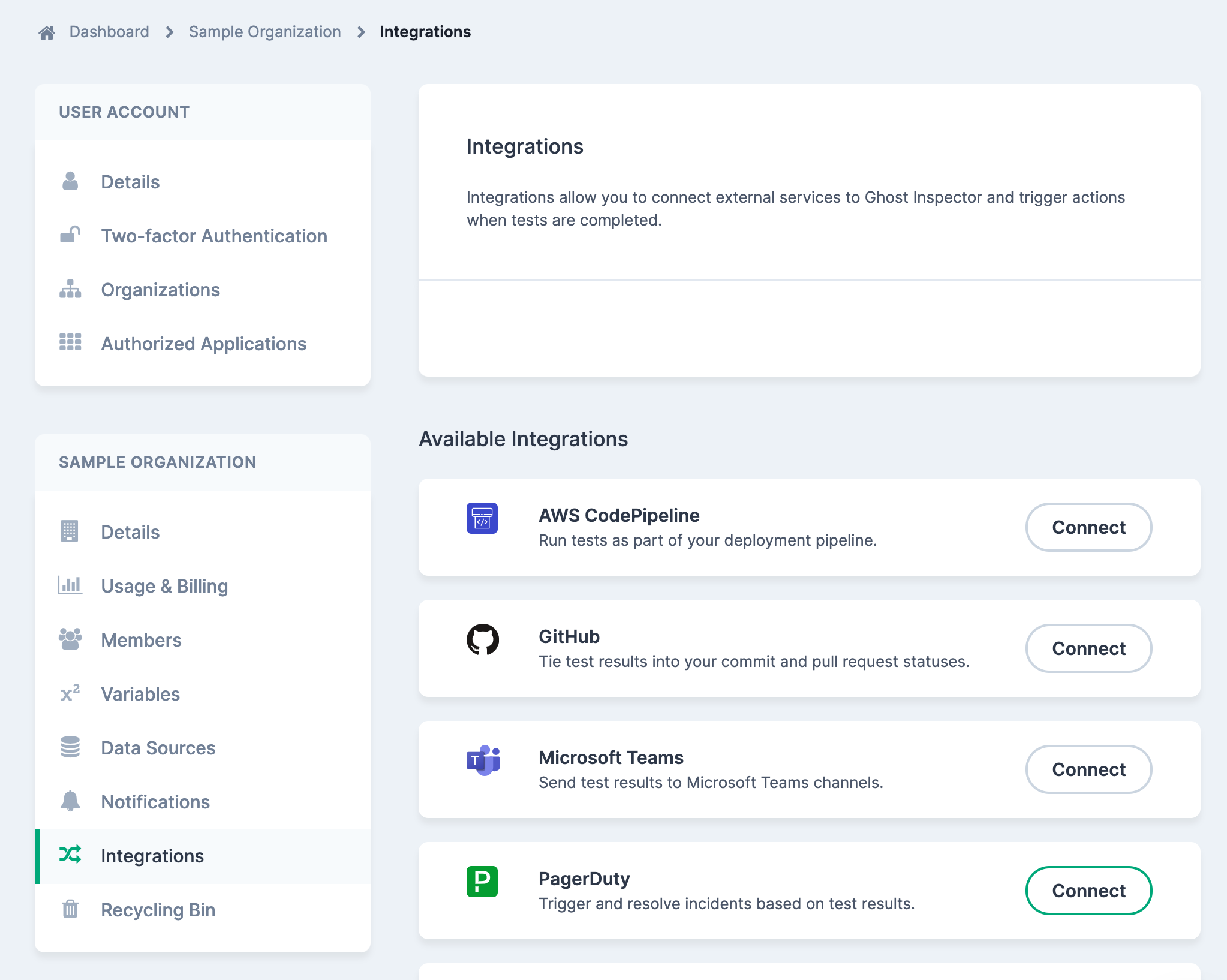 Click the "Connect" button and follow the instructions. You'll need to log into your PagerDuty account and select a service to trigger. Once PagerDuty is connected, you'll see a new section for it in your notification tabs. Like all notifications, these can be controlled at the account/organization, suite, and test levels to give you the most granular control possible.

After enabling PagerDuty notifications, a incident will be triggered when a Ghost Inspector test fails and resolved when the test passes again.