Scheduling Test Runs
Ghost Inspector offers you the ability to continually run your test on a schedule using a specific intervals, or (for paid plans) an advanced schedule. Scheduling can be used for individual tests or full suites. To use this feature, go to "Settings" > "Schedule" in your test or suite. You'll see a number of intervals that can be selected for running your test or suite in a recurring manner.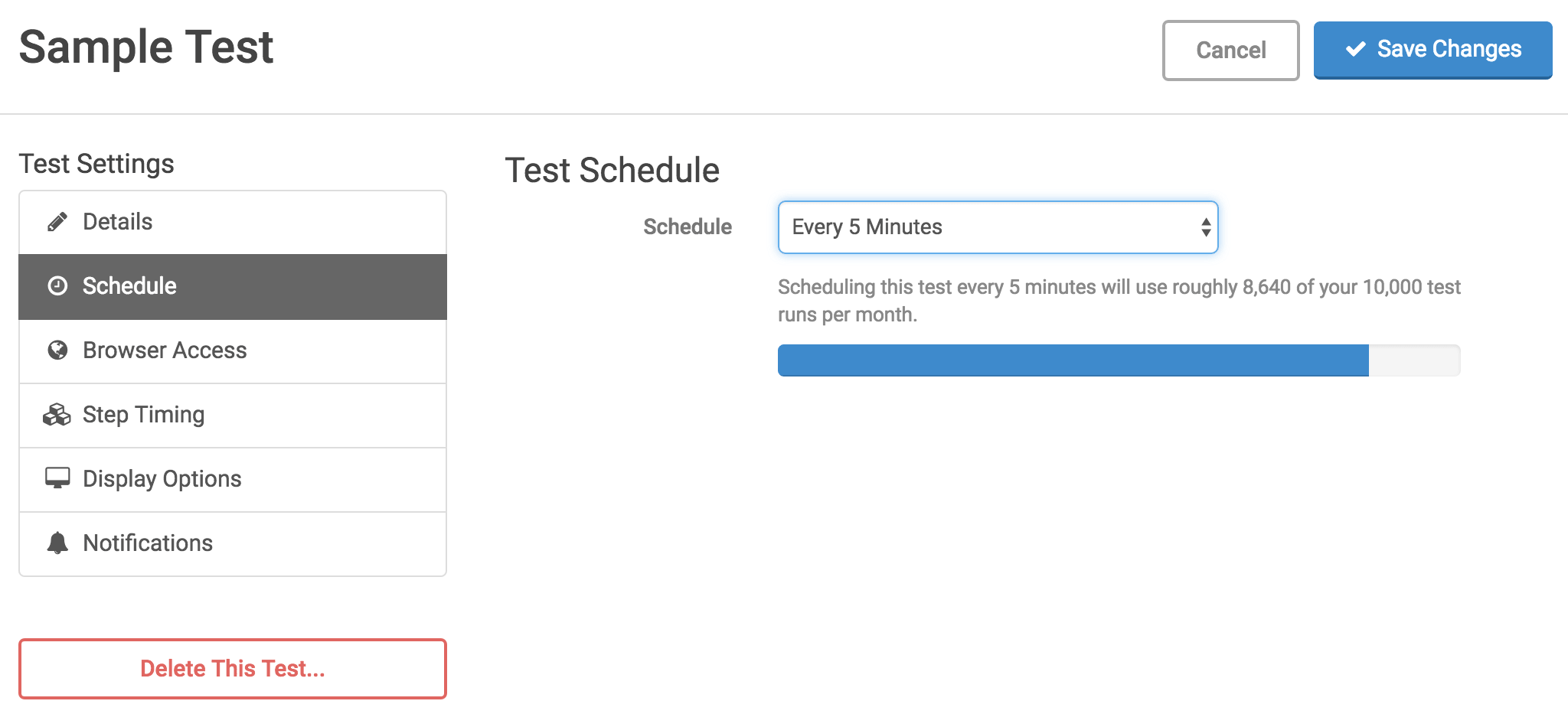 Paid plans also include an "Advanced Schedule" option which will allow you to select specific days and times to trigger your test or suite. A number of schedules can be combined for complex configurations.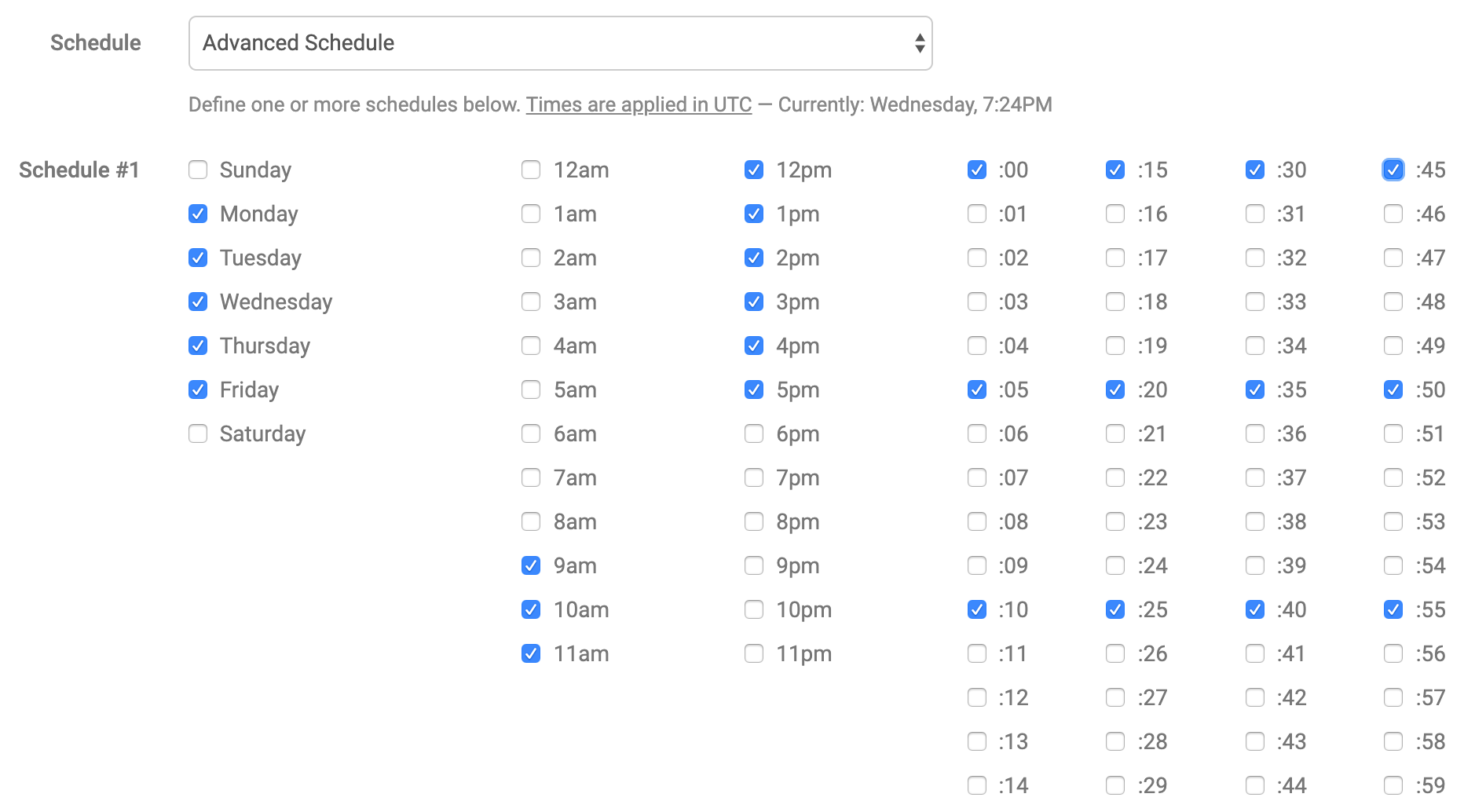 Note:
Tests and suites can also be triggered via our
API
, so alternatively, external cron jobs can be used to trigger tests or suites at more specific times.